TOOL-SUSPENSION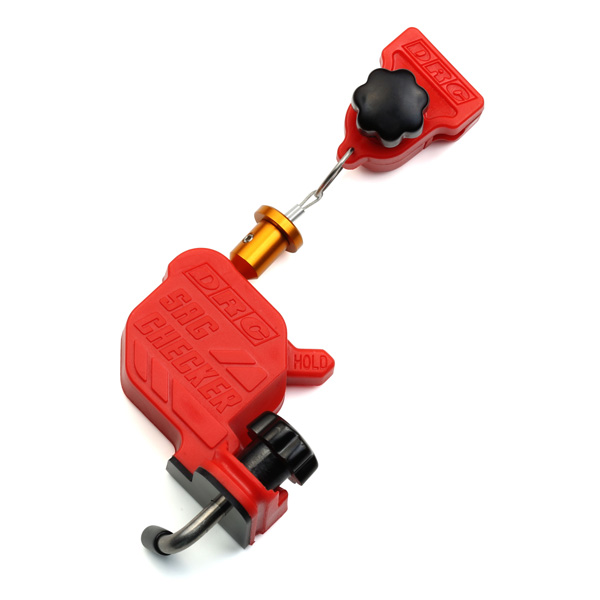 SAG CHECKER
SPECIFICATIONS:
- Allows you to measure suspension sag by yourself easily.
- Compact design, it does not take much space in your tool box.
- Measure front and rear suspension sag easily with this kit.
- Clamp comes with rubber and will not damage your plastic fenders or side panels.
- Clamp anywhere on side panels, rear fender or sub frames, to measure suspension sags.
How To check your sag with sag checker
Lift up your bike by stand and make wheel does not contact with ground
A. Check length berween swing arm axleto rear wheel axle.
B. Then find out clamping position on your side panel as shown.
Here in clamping position on side panel for checking sag.
C. Attach sag checker clamp on side panel.
D. And attach sag checker on swing arm with hooking hook info axle shaft hole.
E. Lift Down your bike and ride on, move yor suspension to get normal position.
F. Get off from the bike, set gold marker on the sag checker body.
G. Ride bike again, and give your all weight to the bike as much as you can.
H. Get off the Bike slowly and kift up the bike.
I. Measure the distance between sag body and gold marker, and confirm you have correct sag.