TOOL-SUSPENSION co-developed product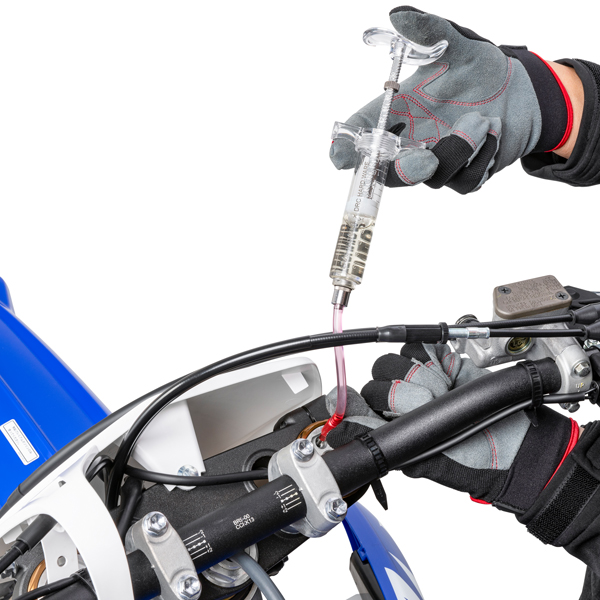 ENZO-DRC OIL INJECTOR
SPECIFICATIONS:
- A tool to easily and reliably inject fork oil when raising the oil level with the Front suspension setting.
- Remove the air valve screw on the top cap and insert the end of the hose.
- Even with a handle or number plate, you can inject oil without spilling fork.
- Closed type syringe is easy to operate with light force and enable accurate metering. The piston has excellent oil resistance and can be disassembled and cleaned. Capacity is 20ml and spare piston seal is included.
Part number
ED59-37-280