TOOL-WHEEL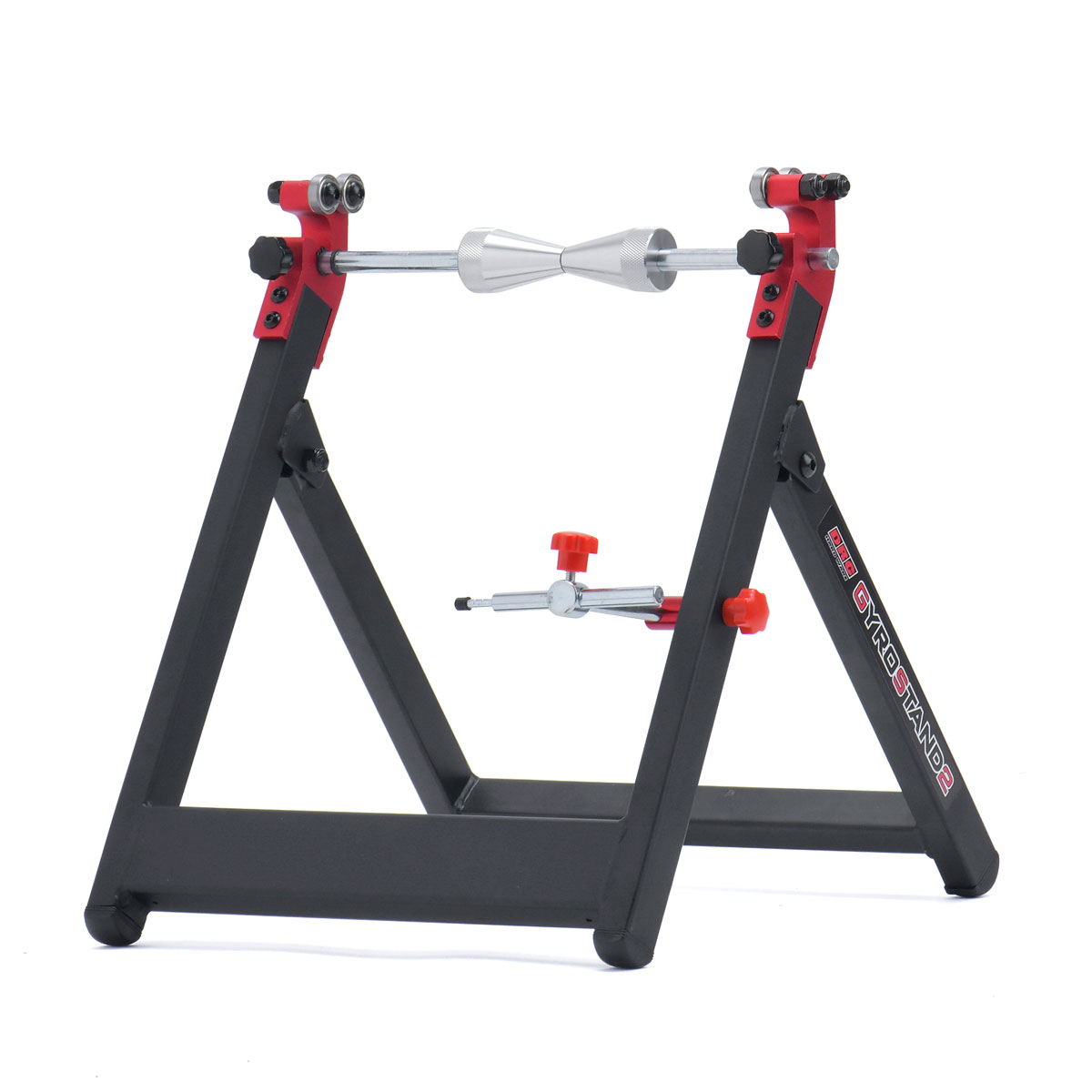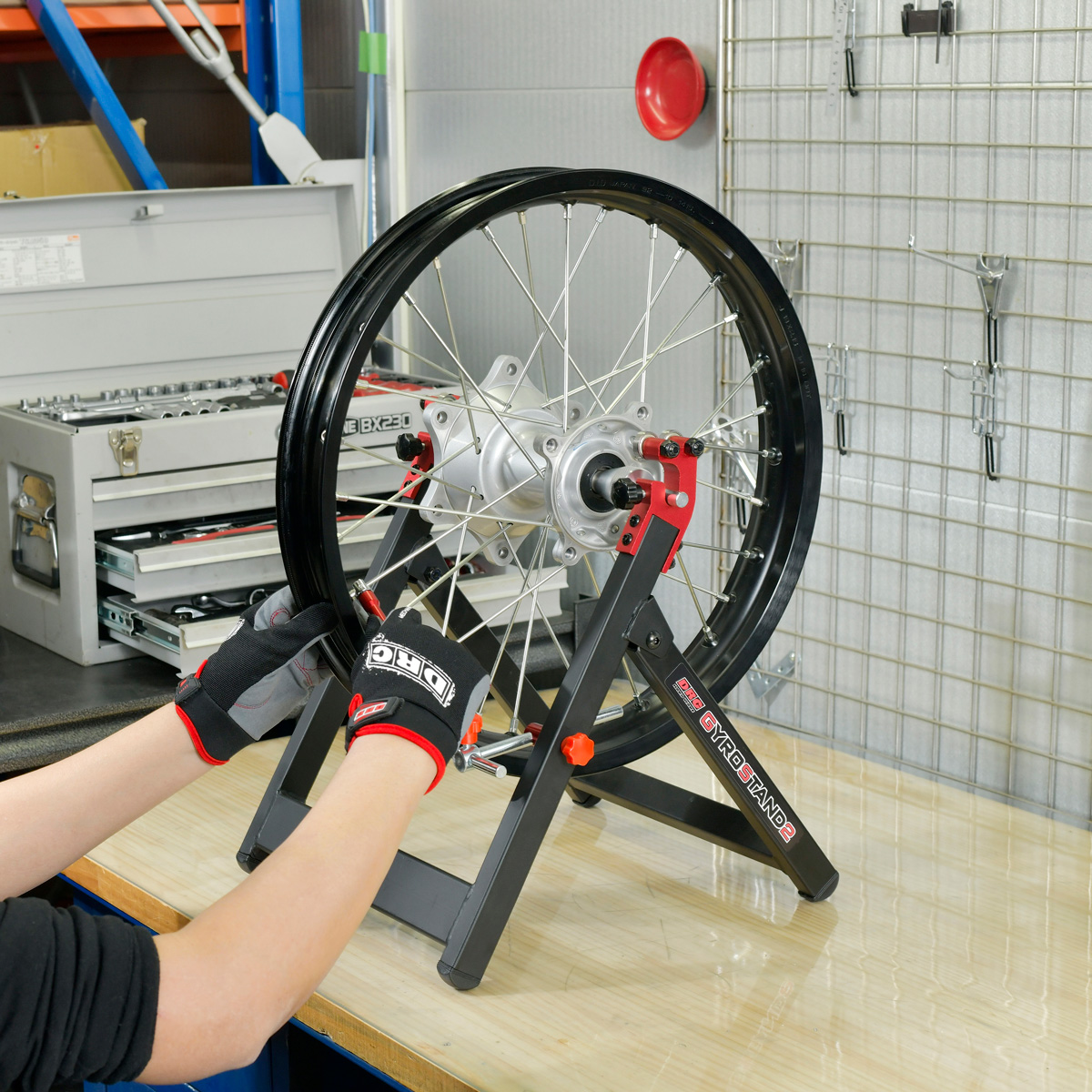 Gyro Stand
SPECIFICATIONS:- A folding stand that makes it easy to adjust wheel runnout, balance, and check bearings all in one unit.
- It is useful not only for maintenance of laced wheels, but also for restoring old bikes and reassembling rims of other models.
- Rim sizes up to 23 inches and rim widths up to 5 inches can be used.
- Compatible with wheel bearings with an inner diameter of 15 mm or more.
- Wheel balance adjustment is available up to 21 inches.

[Wheel Truing Bearing Check]
Lock wheel rod for wheel truing and bearing check.
[Wheel Balance]
Double bearing roller for wheel balancing.
Folds up to take up no extra space and is easy to carry around.
[Dimensions]
Width 340mm x Length 370mm x Height 110mm
A dial gauge can be attached to the pipe in front using a magnetic base. The truing can be taken with higher accuracy.
For runnout adjustment and bearing check, set the shaft in the holder and tighten the black knob to fix it.
Adjust the vertical and horizontal runnout by moving the arm and gauge to match the wheel.
For balancing, the double bearing rollers allow for smooth and accurate operation.
A ring-type stopper on the shaft prevents from misalignment to the left or right when balancing.
The gauge section can be measured in increments of 5 mm and 2 mm. The tip is rubberized to prevent damage to the rim surface.
Shaft and clamp head for bearing inner diameter of 15mm or more.
Clamp the hub with the clamp head and fix the wheel.
Optional 10mm shaft set
- For wheel bearings with inner diameters from 10mm to 15mm.

D36-52-191