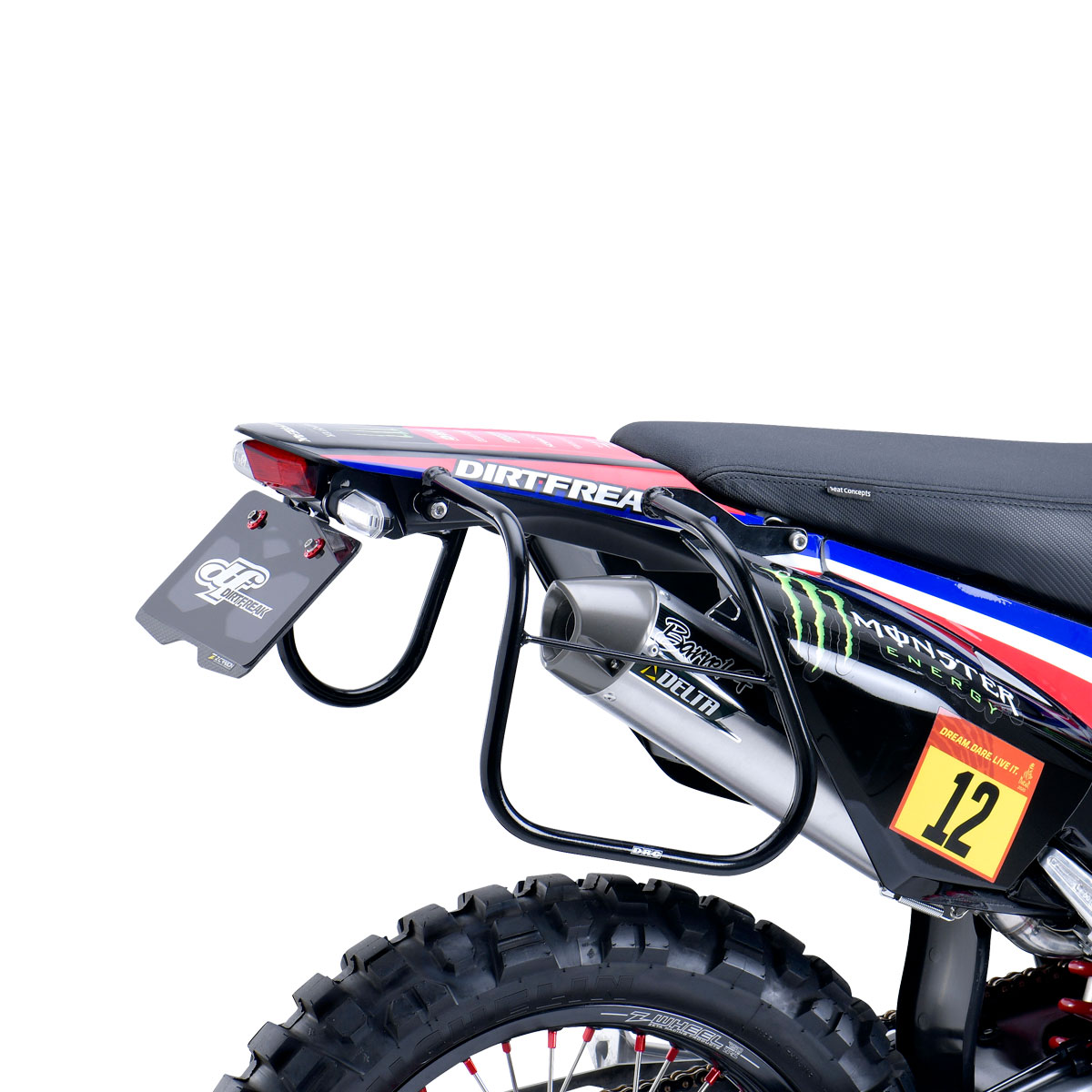 SADDLE BAG SUPPORT
SPECIFICATIONS:
- Saddle back support kit available for specific models.
- Prevents saddle bags get caught by rear wheels.
- Made of steel 16mm durable pipe with black powder coat finish.
- Can be used with DRC Touring Carrier, comes in left and right supports.
- Maximum loading capacity is 5kg / 11 LB per one side support.
Image
Bike
Year
Part number
HONDA
CRF250L
12-20
D60-01-031
CRF250M
13-20
D60-01-031
CRF250RALLY
17-20
D60-01-032
YAMAHA
SEROW250#
05-20
D60-01-321
XT250#
08-21
D60-01-321
XT250X#
06-17
D60-01-321
KAWASAKI
KLX230
20
D60-01-121
#D60-01-322 Attachment kit is required to install this saddle bag support kit on SEROW250, XT250, XT250 without DRC Touring Carrier (D60-01-322).
SADDLE BAG SUPPORT for CC50/110
SPECIFICATIONS:
- Saddle bag support for up muffler for CC50 / 110 '18 -.
- By setting two types of mounting positions, down muffler
mode and up muffler mode, it can be widely used according
to the mounting muffler.
Material: Steel black powder coating finish.
Pipe diameter: φ16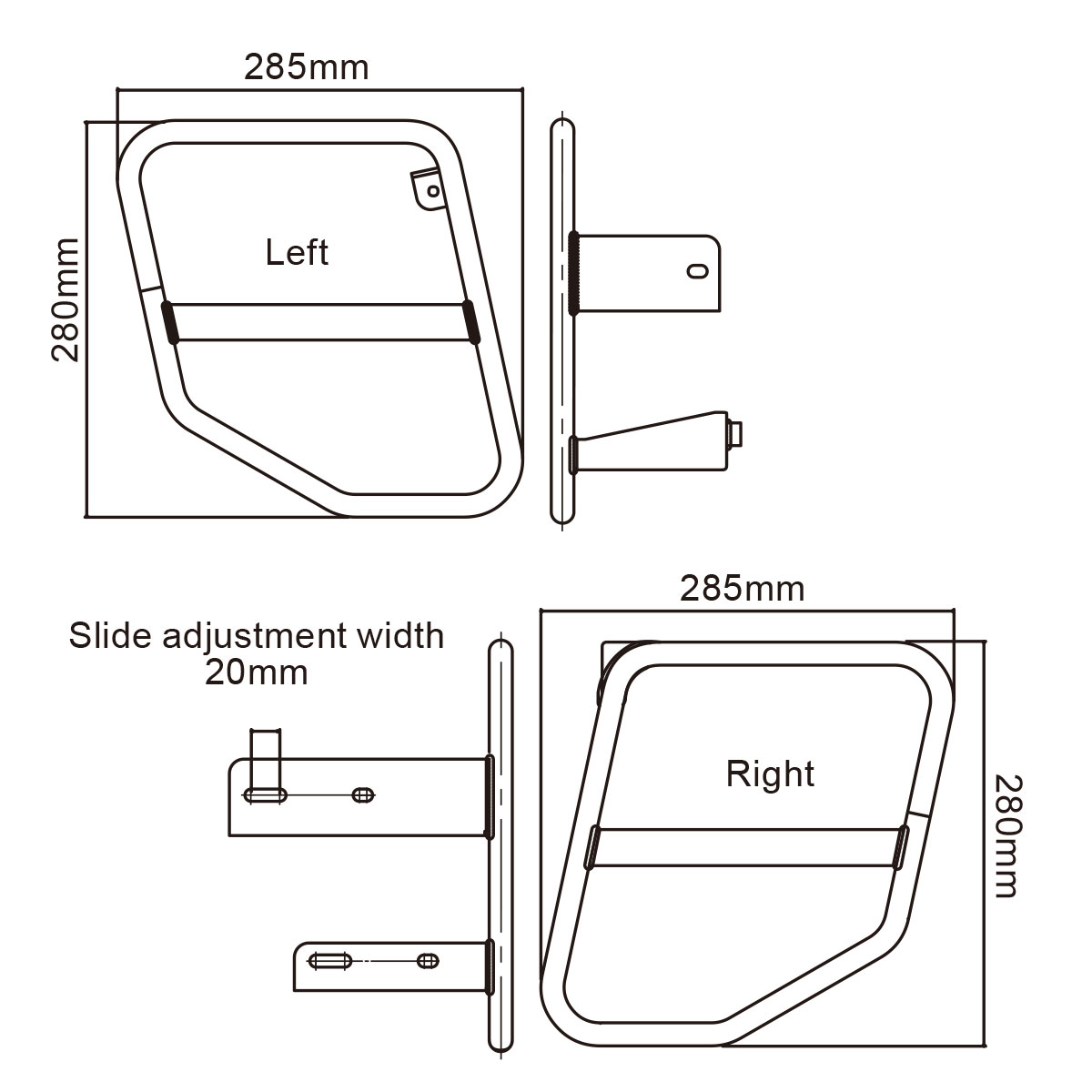 Part #
Bike
D60-01-001
CROSS CUB 50/110(AA06/JA45) 18 - 21
SUPER CUB50/110 (AA09/JA44) 18 - 20